Poland : the advance of socialist democracy and of socialist influence in the world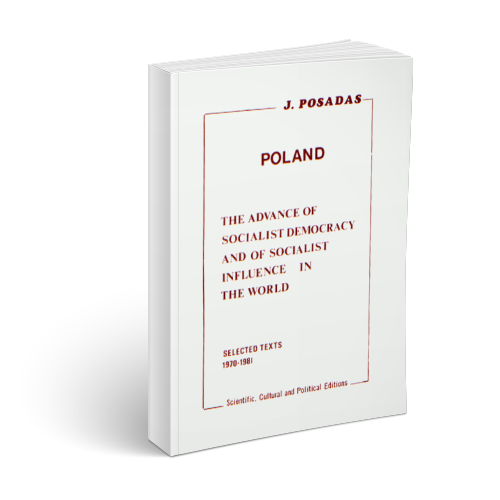 The Strikes, the Political Revolution and the Socialist Revolution, 21.12.1970.
Agrarian Organisation and the Need for Collectivisation in Poland, 20.5.1975.
The Workers Mobilisations are to advance the Workers State, 26.6.1976.
The Elevation of the Discussion in the World Communist Movement, 9.10.1977.
The Bureaucracy and the Progress of the Workers State, 22.12.1978.
On the Pope's visit to Poland, 14.6.1979.
The Advance of Soviet Democracy, 26.11.1980.
The Soviet leadership and the Advances in Poland, 29.11.1980.
The Yankee Campaign Against Poland, 13.12.1980.
The Problem of Agricultural Production, 4.1.1981.
On the Formation of Rural Trade Unions in Poland, 7.2.1981.
On the Debility of Imperialism, 10.2.1981.
The Conditions in which the Polish Workers State was formed, 22.2.1981.
Agriculture and the Need for Superior Social Objectives, 14.3.1981.
The Changes in the Communist Party Leadership, 22.3.1981.
The Extension of the Workers State and the Changes in the Bureaucracy, 29.3.1981.
Once Again On the Agrarian Problem, 14.4.1981.